In the vast and complex landscape of the healthcare industry, hospitals face the critical task of choosing the right staffing agency to meet their ever-evolving staffing needs. To ensure the highest level of compliance, patient care, and operational efficiency, it is essential for hospitals to partner with a nurse staffing agency that holds Joint Commission Certification. This prestigious certification, exemplified by Cascade Health Services, signifies a commitment to excellence and adherence to the highest standards in healthcare staffing. Let's talk about the significant benefits hospitals can experience by partnering with a Joint Commission Certified staffing agency.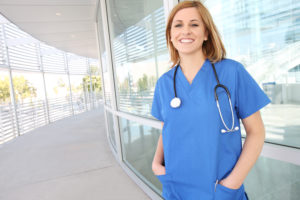 Benefits of Partnering with a Joint Commission Certified Nurse Staffing Agency
Validation of Compliance: Joint Commission Certification serves as a seal of approval for nurse staffing agencies. It demonstrates that the agency has successfully undergone a comprehensive evaluation of its HR processes, policies, and standards. The certification is a testament to the agency's commitment to complying with over 250 rigorous and industry-recognized standards established by the Joint Commission. By partnering with a certified agency, hospitals can be confident that they are aligning themselves with a trusted and reputable staffing partner.
Enhanced Patient Care: At the heart of every healthcare organization's mission lies the commitment to delivering exceptional patient care. Joint Commission Certified staffing agencies share this commitment and prioritize the highest standard of care. These agencies meticulously screen and evaluate their healthcare professionals, ensuring that they are highly qualified, possess appropriate certifications, and meet all necessary competencies. By partnering with a certified agency, hospitals can trust that the healthcare professionals provided possess the necessary skills and expertise to deliver quality care, ultimately improving patient outcomes.
Reassurance and Peace of Mind: One of the primary concerns for hospitals is ensuring that the professionals entering their facilities are qualified, competent, and compliant with industry standards. Joint Commission Certification offers hospitals reassurance and peace of mind by providing a valuable resource for credentialing questions and needs. Hospitals can rely on the expertise of the certified agency to verify and maintain the qualifications, credentials, and immunizations of the healthcare professionals they provide. This significantly reduces the administrative burden on hospitals, allowing them to focus on their core mission of patient care.
Commitment to Continuous Improvement: Joint Commission Certification is not a static achievement; it signifies an agency's commitment to continuous improvement and ongoing compliance. Certified agencies are required to undergo unannounced surveys at least once every three years. These surveys evaluate the agency's adherence to the high standards set forth by the Joint Commission. By partnering with a certified agency, hospitals align themselves with a staffing partner that is dedicated to continually improving their processes, workflows, and quality of care. This commitment to excellence ensures that hospitals receive the most reliable and innovative staffing solutions.
Excellence Acknowledged with the Gold Seal: The Gold Seal of Approval®, awarded to Joint Commission Certified agencies, is a widely recognized symbol of excellence in healthcare staffing. By partnering with a Joint Commission Certified staffing agency, hospitals and healthcare organizations demonstrate their own commitment to providing the highest quality of patient care. The Gold Seal serves as a visible testament to the hospital's dedication to the well-being and safety of the patients and communities they serve. It also enhances the hospital's reputation, instilling confidence in patients, healthcare professionals, and stakeholders.
Cascade Health Services- A Premier Joint Commission Certified Nurse Staffing Agency
Selecting the right staffing agency is of paramount importance for hospitals striving to provide excellent patient care while ensuring compliance with industry standards. By partnering with a Joint Commission Certified nurse staffing agency like Cascade Health Services, hospitals gain numerous benefits that positively impact their operations and patient outcomes. The validation of compliance, enhanced patient care, reassurance and peace of mind, commitment to continuous improvement, and recognition of excellence with the Gold Seal of Approval® are just a few of the advantages hospitals can experience.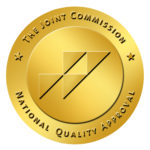 Embracing Joint Commission Certification showcases a hospital's dedication to providing top-tier healthcare services, leading to a profound impact on patient outcomes, organizational success, and the overall quality of care delivered. By choosing a certified staffing agency, hospitals can confidently navigate the dynamic healthcare landscape, ensuring that their staffing needs are met with professionalism, compliance, and an unwavering commitment to patient well-being.