Working as an agency per diem healthcare professional offers numerous benefits, flexibility, and career growth opportunities. When it comes to premier staffing agencies, Cascade Health Services stands out as a leading provider of exceptional healthcare staffing solutions. With a strong emphasis on professional development, work-life integration, and a supportive work environment, Cascade Health Services offers a rewarding experience for per diem RNs, LPNs, and CNAs. In this blog post, we will delve into the advantages of working as a per diem healthcare professional with Cascade Health Services, exploring the flexible scheduling options, diverse exposure, competitive pay rates, career advancement opportunities, work-life balance benefits, and the supportive work culture that make it a top choice for healthcare professionals.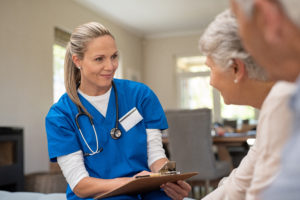 Benefits of Working as an Agency Per Diem Healthcare Professional:
Flexibility in Scheduling: As an agency per diem healthcare professional with Cascade Health Services, you have the freedom to design your own schedule. This flexibility allows you to maintain a healthy work-life balance, pursue personal interests, and accommodate various commitments outside of work. Whether you prefer day, evening, or night shifts, you can select the shifts that align with your lifestyle and priorities, making it an ideal choice for parents, students, or those seeking a part-time engagement. With the ability to choose when and where you work, you have the autonomy to create a schedule that suits your needs.
Variety and Exposure: Working as an agency per diem healthcare professional with Cascade Health Services exposes you to a wide range of healthcare settings. From hospitals and clinics to long-term care facilities and rehabilitation centers, you have the opportunity to gain valuable experience in diverse areas of healthcare. This exposure not only expands your skill set but also enhances your adaptability and versatility as a healthcare provider. By encountering different patient populations, healthcare teams, and treatment approaches, you develop a well-rounded perspective that strengthens your professional competence and contributes to your overall growth.
Competitive Pay Rates: Cascade Health Services recognizes and rewards the expertise and commitment of agency per diem healthcare professionals. As a premier staffing agency, they understand the importance of fair compensation in attracting and retaining top talent. Working as a per diem healthcare professional allows you to earn a higher hourly rate compared to full-time employees. This can significantly increase your income, providing you with financial stability and the freedom to pursue personal and professional goals. By joining Cascade Health Services, you can enjoy competitive pay rates that reflect your skills and dedication, allowing you to thrive both personally and financially.
Career Advancement Opportunities: Per diem work with Cascade Health Services opens doors to valuable career advancement opportunities. The exposure to different healthcare facilities and settings allows you to expand your professional network and build relationships with industry experts. By connecting with professionals from various backgrounds, you gain access to referrals, recommendations, and invaluable insights that can accelerate your career growth. Moreover, the diverse experiences gained through per diem work enhance your resume, making you a more competitive candidate for future job prospects. Cascade Health Services recognizes the potential of its per diem healthcare professionals and provides ongoing support and resources to nurture their career development. By continually enhancing your skill set and staying updated with the latest healthcare practices, you position yourself for rewarding career advancements within the healthcare industry.
Work-Life Balance: One of the key benefits of working as an agency per diem healthcare professional with Cascade Health Services is the ability to seamlessly integrate work into your life. By having control over your schedule, you can align your work commitments with personal obligations, ensuring a harmonious balance between your professional and personal life. This flexibility empowers you to be present for important family events, pursue hobbies and interests, or even embark on further education. The ability to customize your work schedule allows you to prioritize self-care, reducing stress and promoting overall well-being. By achieving a healthier work-life balance, you can maintain long-term career satisfaction and sustain your passion for providing exceptional patient care.
Supportive Work Culture: Working with a premier staffing agency like Cascade Health Services ensures that you are part of a supportive work culture. They understand that a positive and nurturing workplace is vital for your professional growth and job satisfaction. Cascade Health Services prioritizes the well-being of their per diem healthcare professionals, offering continuous support and resources to help you thrive in your role. With a dedicated support team to assist you with any concerns or challenges that may arise, Cascade Health Services sets you up for success. By fostering an environment of collaboration, communication, and teamwork, Cascade creates an culture where you can excel and deliver exceptional patient care without unnecessary stress.
Access to Exclusive Partnerships and Benefits: At Cascade Health Services, employees have access to exclusive partnerships and benefits like Marcus Uniforms, HotelEngine, Blue Cross Health Insurance, 401k Match, Paid Sick Leave, Credential Reimbursement, and more!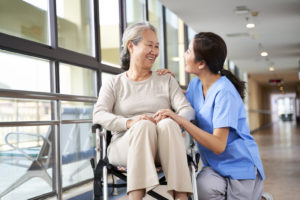 Joining Cascade Health Services as a per diem RN, LPN, CNA, or other healthcare professional offers a multitude of advantages for your career. From the flexibility in scheduling and exposure to diverse healthcare settings to competitive pay rates and career advancement opportunities, working as an agency per diem healthcare professional with Cascade Health Services can open new doors and propel your career to new heights. Embrace the freedom, variety, and work-life balance that comes with being part of a premier staffing agency, and embark on a fulfilling professional journey. Cascade Health Services' commitment to your professional growth, combined with a supportive work environment, ensures that you have the tools and resources to thrive. Take the leap today and experience the countless benefits awaiting you!