In the dynamic world of healthcare, nurses and certified nursing assistants (CNAs) are constantly seeking avenues to enhance their skills, gain diverse experiences, and enjoy competitive compensation. Travel nursing contracts have emerged as an enticing option that fulfills these aspirations. In fact, there are over 1.7 million travel nurses currently working in the US. By partnering with Cascade Health Services, a premier provider in the United States, nurses and CNAs can embark on a transformative professional journey through travel nursing. In this blog post, we will explore the advantages of travel nursing, including the chance to explore new cities and regions, gain diverse clinical experiences, earn competitive compensation packages, enjoy work-life balance, and access unparalleled support and resources.
Advantages of Travel Nursing:
Explore New Cities and Regions: Travel nursing contracts offer healthcare professionals the unique opportunity to explore new cities and regions across the country. From urban hustle and bustle to serene rural communities, travel nursing allows nurses and CNAs to immerse themselves in diverse environments. This exposure not only broadens their personal horizons but also enables them to discover different healthcare practices and patient care techniques. By embracing new destinations, nurses and CNAs can infuse fresh perspectives into their professional lives.
Gain Diverse Clinical Experiences: One of the most significant advantages of travel nursing is the exposure to diverse clinical experiences. By working in various healthcare facilities, nurses and CNAs encounter a wide range of medical conditions, treatment protocols, and patient populations. This exposure enhances their clinical skills, adaptability, and critical thinking abilities. Travel nursing contracts provide healthcare professionals with the opportunity to broaden their expertise and enrich their professional profiles, making them highly sought-after in the healthcare job market.
Earn Competitive Compensation Packages: Cascade Health Services offers travel nursing contracts with highly competitive compensation packages. Nurses and CNAs can enjoy attractive hourly rates, overtime opportunities, and housing stipends that provide financial stability and flexibility. Moreover, Cascade Health Services provides additional benefits such as travel reimbursements, health insurance, retirement contributions, paid sick leave, and continuing education reimbursement. These comprehensive compensation packages make travel nursing an appealing choice for professionals seeking career advancement and lucrative financial earnings.
Enjoy Work-Life Balance and Flexibility: Travel nursing contracts empower nurses and CNAs with the flexibility to design their work-life balance according to their preferences. Professionals can choose assignments, locations, and working hours that align with their personal lives. Whether it's exploring a new city during off days, spending quality time with loved ones, or pursuing personal interests, travel nursing offers the freedom to create a lifestyle that suits individual needs. This flexibility contributes to job satisfaction and overall well-being.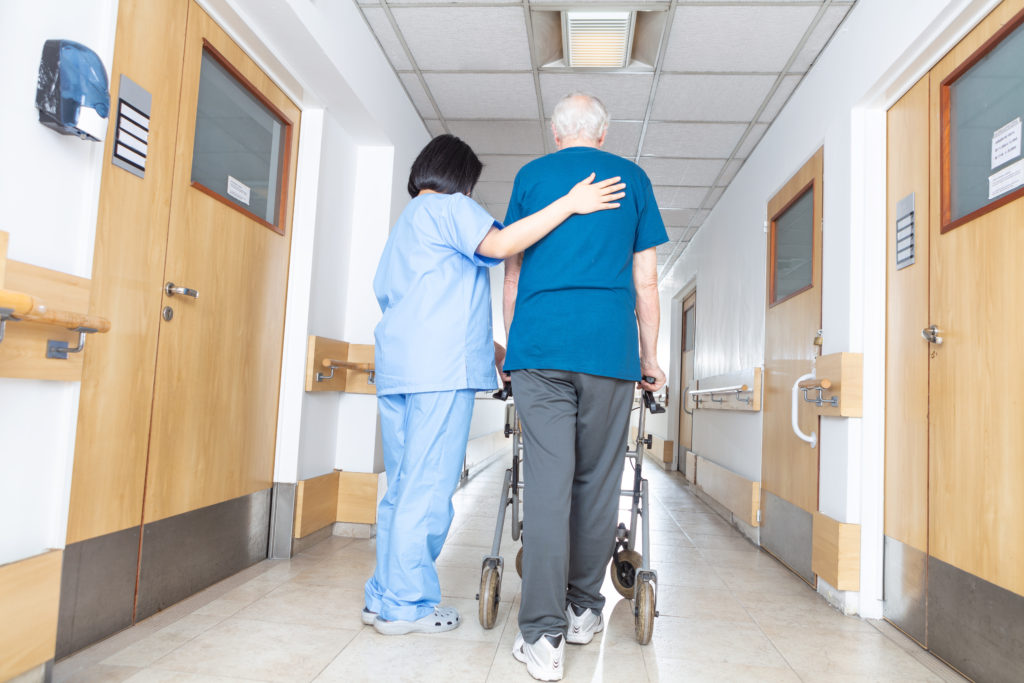 Cascade Health Services-Premier Provider of Travel Nursing Contracts
Cascade Health Services sets itself apart as a premier provider of travel nursing contracts in the United States since 1988. Here's where Cascade stands out:
Extensive Network of Healthcare Facilities: With an extensive network of healthcare facilities and access to travel contracts across the nation, Cascade Health Services offers nurses and CNAs a wide range of opportunities across the US. Their partnerships with renowned hospitals, clinics, long-term care facilities, and other healthcare facilities ensure professionals have access to high-quality assignments and diverse clinical experiences.
Streamlined Onboarding Process: Cascade Health Services understands the importance of a smooth transition into a new assignment. Their streamlined onboarding process handles the logistics, including credentialing, scheduling, submittal, etc. This approach allows healthcare professionals to focus on delivering exceptional patient care from day one.
Comprehensive Support and Resources: Cascade Health Services provides unwavering support and resources throughout the travel nursing journey. Their dedicated travel agents guide professionals at every step, addressing any concerns or challenges that may arise. In addition, they offer comprehensive benefits, including medical, dental, and vision insurance, retirement plans, professional liability coverage, and paid time off. Cascade Health Services also emphasizes ongoing education and career advancement, offering credentials and continuing education reimbursements.
Travel nursing contracts with Cascade Health Services can unlock a world of opportunities for nurses and CNAs. The benefits are numerous, ranging from the chance to explore new cities and gain diverse clinical experiences to earning competitive compensation packages and enjoying work-life balance. Cascade Health Services, as a premier provider of travel nursing contracts, offers unparalleled support, personalized assignments, comprehensive benefits, and opportunities for professional development. Embrace the possibilities of travel nursing and embark on a transformative journey with Cascade Health Services.